Five Interesting Facts About Nick Warren
The rumours were true. Two or so weeks ago, Cairo Gossip picked up on an obscure event listing on the Facebook page of one of the most revered DJs in the world, suggesting that he was to play right here in Egypt. As it turned out, the masterminds behind it all were Back 2 Basics' Ismail Kassem and the brains behind Theater of Dreams, Mahmoud Zidan, and this weekend will see Uptown Cairo host one of the biggest events of the month.
On Thursday 21st, legendary British DJ, Nick Warren, is set to headline Back2Gold, on a night that will also see local enigma, DJ Baher, take to the decks.
The man behind popular long-running series, Global Underground, is electronic music royalty and words can't quite do justice to what a phenomenal booking this is. I know I'm starting to sound like the worst kind of fanboy, I don't care – it's, like, Nick Warren, yo! Here are six interesting points of conversation that I plan to bring up when I approach him in a totally non-creepy way…
-When Warren kicked off what was to become a long and successful career as a DJ in his hometown of Bristol, he was mostly playing reggae and indie music. Yeah, I know – you think you know someone…
-By the early nineties, Warren had become one of the most popular DJs in Bristol and was soon invited to DJ for, and later tour with, wonderfully weird experimental trip-hoppers and fellow Bristolites, Massive Attack.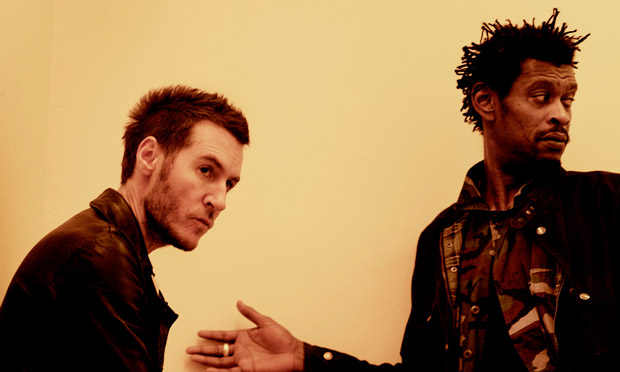 -He claims Greece, Budapest and Australia as some of his favourite places to play, but says that Buenos Aires is his all-time favourite – let's make him add Cairo to that list, yeah guys?
-His biggest chart success came with fellow producer and DJ, Jody Wisternoff, who together formed Way Out West – previously called Echo. In 1997, the duo's eponymous debut album spawned several hits, including The Gift, which reached number 15 in the UK charts – not bad for a house track in the nineties – not bad at all.
-Way Out West's music has been used in several big TV shows, including Grey's Anatomy, The O.C., Numb3rs and CSI Miami, as well as in two video games; testosterone-fueled racer, Juiced, and the considerably less testosterone-fueled Tiger Woods PGA Tour 07.
Call 0100 970 3 970 for information and tickets to Back2Gold. Nick Warren – eek!