Like a Virgin: Madonna Raises Eyebrows with Quran Interest
You just can't keep Madonna out of the news. The 55 year old revealed in an interview with Harper's Bazaar that she's 'interested' in studying the Quran.
With a PR timeline of pointy-bras, ancient number-based religions, lesbian make-out sessions, fake English accents and Olympic-level biceps, her new interest is decidedly more academic than spiritual, however.
The Queen of Reinvention has expressed her desire to open schools in predominantly Islamic countries and sees this as a logical step in understanding the culture that governs these areas.
This is not the first time that Madge's name has been in the same sentence as Islam this year; currently dating a rather handsome Muslim of Algerian descent, Madonna got the rumour mill turning earlier this year after she a posted a photo of herself wearing what looks like a chain-mail niqab.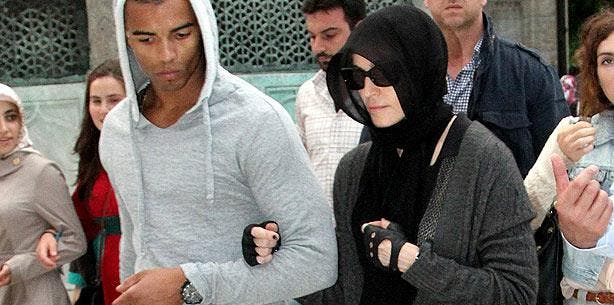 Now all we can do is sit back and wait for a re-imagining of  'Like a Virgin' to surface on YouTube.